HIGH QUALITY SLEEP AND DREAMS (updated 24 March 2022)
AN INTEGRATIVE MEDICINE APPROACH TO BETTER SLEEP AND BEAUTIFUL DREAMS
Scott Emerson, MD, ABIHM, FACMT
It was pitch black, 3AM, when I restlessly walked onto Lake Superior's beach in search of some refuge after a busy late evening shift in the Emergency Room. Approaching Superior's massive expanse of water provided some relief from the 10 hours of bright lights, noise, multi tasking, hyper-vigilance and caffeine abuse I had just experienced. Again, I am caught between these nocturnal, bipolar waves of exhilaration and depression, longing for something as simple, yet so elusive, as sleep.
– personal journal, June 19, 2009
According to the National Sleep Foundation's, Sleep in America Poll, there is a current epidemic of sleep disorders in America affecting at least 83 million of us. Much of this involves the loss specifically of the dream (REM) phase of sleep. 25 million engage in shift work like I did for most of my middle age years, 18 million have sleep apnea, and 40 million struggle with insomnia. Sleep apnea, which causes severe cardiovascular health risks, and restless legs syndrome, frequently associated with abnormal iron balance in the body, are distinct separate diseases that should always be ruled out first as causes of sleep disturbance. I will focus here only on the most common disorder, chronic hyper arousal, or insomnia, defined as the subjective difficulty of maintaining or falling to sleep.
Normal Sleep. Ideally, normal adults should be getting 7 to 8 hours of sleep per night, beginning around 10 or 11 PM and ending around 6 or 7 AM. This is divided into 5 segments or cycles each about 90 minutes long. There are 2 main types or qualities of sleep: deep or slow wave sleep comprising 75 % of total sleep time, and dream or REM sleep, comprising 25 % of total sleep time. Most of the deep sleep occurs in the first of the 5 segments, with progressively more of the dream type sleep occurring in the last of the 5 segments.
In addition to the above cycles within sleep, there are 2 additional larger cycles that set the daily sleep / wake times. These are: first, the fatigue or tiredness cycle that progressively increases the need for sleep the longer you are awake and second, the body's 24 hour internal clock that uses darkness triggered melatonin release to drop your body temperature each day around 4 AM. These two daily cycles are normally slightly out of phase with each other, with the tiredness cycle being lowest shortly after awakening in the morning giving you more energy and alertness, but then tiredness strengthening throughout the day as you expend more energy and begin to feel tired. The internal clock cycle interestingly, gives you less alertness in the morning but builds throughout the day to peak alertness in the evening hours as the tiredness cycle hits maximum. The increased fatigue and tiredness helps you fall asleep in the late evening and the clock cycle helps you maintain your sleep with falling body temperature to a low point around 4AM, then slowly rising till awakening.
Although I have described the above as "normal sleep", this may actually represent a relatively recent evolutionary change from the traditional natural sleep patterns of humans prior to the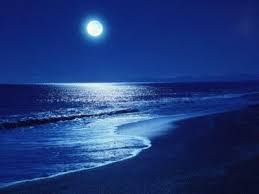 Industrial Revolution and artificial lighting. Prior to 1830 and still seen in today's remote non- industrial tribes, sleep occurred(s) in two separate distinct phases. There is a "first sleep" starting after sunset for 4 to 5 hours, almost all 100% deep sleep. This is followed by a 1 to 2 hour period of wakeful resting or "night watch" for 1 to 2 hours. Then a second sleep until dawn that is almost all dream sleep, known as the "dream time". What has happened is that our modern society with it's artificial lights at night, caffeine use late in the day, information overload, and hyper vigilant behavior has pushed the tiredness cycle and the clock cycle both later and compressed them closer together making modern sleep a single session.
Adverse Health Effects of Poor Sleep. There is mounting data that healthy sleep ranks in importance with nutrition, exercise, and stress management as a cornerstone of health. Poor sleep is linked to increased risk for infection, cardiovascular disease, diabetes, obesity, cancer, depression, poor wound healing, dementia, poor immune system function and accidents. Poor sleep diminishes your ability to transfer short term memories into long term storage, and also interferes with your immune system's ability to transfer short term memories about infectious diseases and abnormal cells like cancer into long term immunologic memory and future resistance to diseases. In addition, recent evidence shows that poor sleep blocks the normal nightly "brain cleanse" and wash out of beta amyloid protein buildup that is associated with Alzheimer's dementia.
Our Common Flight to Insomnia. So with the above information, what is it that so many of us choose to do on a daily basis to prevent healthy sleep and adversely affect our health? First, our egos fight against the normal tiredness at the end of the day as just an impediment to our getting things done. Second, we no longer embrace the nighttime darkness that the Earth provides to help us sleep and achieve optimal health, but fear it and fight against it. We push both the fatigue and the body clock natural cycles further and further away from natural sleep with drugs like caffeine plus stimulating work and recreation late in the evening accompanied by lots of light at night. We are flying too high and fast to make a safe landing onto a healthy sleep runway that is simultaneously getting shorter and smaller because of all the light exposure. Typically then, when we want to get to sleep, we try the short cut of taking sleeping pills and or drugs like alcohol or cannabis, all of which will result in an abnormal unhealthy pseudo sleep – a quick crash landing well off of the healthy sleep runway.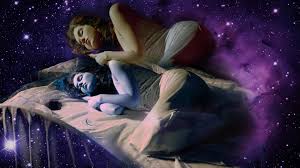 Holistic Remedies for Insomnia. Certainly, shift workers are imbedded in a necessary job routine to support a 24×7 culture that does not currently compensate them adequately for the health risks they are taking. Still there are actions that they and the rest of us can take to improve sleep health. The following recommendations will help you achieve natural healthy sleep, but remember not to beat yourself up if you can only accomplish some of them during a busy day. Doing even a few will help.
Plan for healthy sleep early in the day. If you are a smoker, stop. Be sure that you are not drinking caffeinated beverages (black tea, coffee, pop) after 1PM. If you drink alcohol, make sure you are finished drinking by late afternoon, and not too much (2 drinks maximum) and with food. Also try to be finished eating at least 3 hours before bedtime. Although daily exercise has been shown to improve sleep quality it also raises core body temperature impairing sleep. So try not to exercise within 3 hours of bedtime.
Make you bedroom a sleep friendly area. Remove all electronic gadgets (TV, computer, cell phones land lines etc.) and all sources of light at night including night-lights and digital alarm clocks. Use an astronomer's flashlight (red light) kept at the bedside at night to navigate to the bathroom. Make sure all your residential outdoor lighting is in either switchable or motion sensor mode. Avoid all dusk till dawn outdoor yard lights provided by the power company and encourage your neighbors to do so as well. Use shades or blinds on the bedroom windows to block all outside light, or purchase a comfortable sleep mask. Turn off all Wi-Fi devices in the house when not in use at night as these have been proven to alter normal sleep brain waves and interfere with melatonin (the sleep hormone) production and use during sleep. Set the thermostat to between 550F and 650F. Consider a fan to keep the room cooler and create some white noise to mask unwanted extraneous noise. Invest in a comfortable mattress and a cervical spine-supporting pillow.
Begin to wind down for sleep several hours prior to bed. Perhaps one of the best uses of an alarm clock when we all are so busy, is to set it for 2 hours prior to bedtime each evening to remind us to begin winding down to prepare for sleep. Dim all lights in the house and shut down all electronic devices. Use this time for self care: hot bath, shower, meditation, gentle yoga, writing in your journal, reading bedtime stories to children etc., all of which have many other health benefits for you and your family beyond healthy sleep.
Healthy sleep aids. If all of the above is still not helping then a consult with an Integrative Medicine practitioner may be of benefit. They can request and review your personal sleep, activity and nutrition logs and perhaps recommend customized over the counter botanicals and natural substances that have been studied and proven to assist in providing healthy natural sleep without hangovers or serious side effects. This might include specific isolated natural physiologic sleep promoting molecules found in the body that can safely be used as booster supplements at bedtime. These could include: low dose 0.3 mg. – 0.5 mg sustained release melatonin, or, 300 mg of L-tryptophan, or 100 mg of gamma- aminobutyric acid (GABA) taken just before sleep. Botanical extracts found to be effective could include: valerian root extract, hops and lemon balm. Use of lavender essential oil aromatherapy, at the bedside also seems to be effective at night.
Supplement Recommendation For Those Really Struggling to Sleep. "Sleep Optimizer" by Jarrow Formulas , 2 capsules at bedtime. # 1.866.459.4154 (I have NO financial interest in this company.) This includes ALL of the specific sleep aids mentioned above in a single formulation with only 0.3 mg of melatonin included . Many others have far too much melatonin in their sleep supplements. Large doses of supplemental melatonin can be counterproductive to restful sleep.
References
Naiman, R, "Sleep and Dreams, An Integrative Medicine Approach" Arizona Center for Integrative Medicine, University of Arizona, Tucson Fellowship Module and Lectures on Sleep ((2013)
"Sleep" & "Sleep Hygiene", Wikipedia Online Encyclopedia (2016)
Wright, K, et.al. "Circadian and Wakefulness-sleep modulation of cognition in humans", Frontiers in Molecular Neuroscience pg 1-33 ( (April 2012)
Waterhouse, J et.al. "Daily rhythms of the sleep-wake cycle" J. of Physiological Anthropology Pg 1-16 (Feburary 2012)
Westerman, J, et.al. "System Consolidation During Sleep – A Common Principle Underlying Psychological and Immunological Memory Formation" Trends in Neuroscience (October 2015)
Scullin, M, Bliwise, D, "Sleep, Cognition, and Normal Aging: Integrating a Half-Century of Multidisciplinary Research" Perspect Psychol Sci 10 (1) 97-137 ( 2015)
Stevens, S, al. "Normal Sleep, Sleep Physiology, and Sleep Deprivation" Emedicine. Medscape.com pg 7-13 ( December 2015)