COVID-19: Stack the Deck in Your Favor – An Integrative Medicine, Evidence Based Approach (updated 9 July 2020)
Scott Emerson, MD, ABIHM, FACMT, FACEP
Timeless Healing
BACKGROUND
The coronavirus pandemic sweeping our world began in a crowded wild animal market in China, much like the SARS coronavirus epidemic that occurred in 2003. Captive wild animals were being slaughtered in close proximity to large populations of humans. These viruses do not cause disease in the wild animals (bats, pangolins, civet cats), but "jumped" to humans, and then mutated in humans to cause person to person spread and the current pandemic disease – COVID-19 (1). As of this writing, it is thought that this novel coronavirus is a natural emergence, and not the product of human bioengineering in a laboratory.
There is now some growing knowledge base concerning treatment of this new virus called SARS-CoV-2 as well as how it causes illness in the body. As of July 2020, the US FDA no longer endorses the use of the malaria drug, hydroxychloroquine as a treatment for COVID-19, and it's ability to prevent COVID-19 infection remains uncertain ( 26). The safety of hydroxychloroquine remains problematic as about 40% of those taking the drug develop side effects (17,18, 26). Preliminary clinical studies of the antiviral drug remdesivir and the steroid dexamethasone now seem more encouraging and are a safer approach to treat those hospitalized with COVID-19 (19). It is also clear that this new virus is not just a respiratory system illness like influenza. Although it uses the lungs as a gateway into the body and does some damage there, it then disseminates into blood vessel linings where it causes it's serious damage, initiating oxidative stress, inflammation, blood clots, strokes and heart attacks (20). In addition, obesity and prior cardiovascular disease appear to be the greatest risk factors for severe disease and death from SARS-CoV-2 as opposed to influenza where underlying lung diseases like asthma or emphysema appear to be the major risks for severe disease (20). So with COVID-19, those individuals with a body burden of higher preexisting background levels of ongoing oxidative stress from obesity or pro-inflammatory dietary patterns of eating, appear to be most vulnerable to the damaging effects of the "oxidative storm" typically created by the SARS-CoV-2 virus.
Similarities Between SARS-CoV-1 & SARS- CoV-2. Some of our understanding does come from what we learned about its close cousin, the SARS-CoV-1 virus that emerged in a similar way 17 years ago (1). So, you can look at the current virus as nature's equivalent of an upgrade to a "SARS 2.0 virus". They are both Severe Acute Respiratory Syndrome (SARS) viruses and the current virus possesses 86 % of the identical genetic material as the previous virus. Both infect the respiratory tract via droplet and aerosol spread between humans. Both then bind to the same human cell receptor within the respiratory tract (ACE2) in order to gain entry into the cell and hijack it to make more copies of themselves, killing the cell in the process. In addition, the progression to severe respiratory distress and death is similar and is more likely for those that are over 60 years old or those with a prior history of cardiovascular diseases or obesity. Further, the type of lung injury that they both cause is the same (1). In addition, the fatality rate appears to be about the same between the two.
Differences Between SARS-CoV-1 & SARS-CoV-2. Even though our medical technology has advanced since 2003, we have not been able to control this "SARS 2.0" or it's disease COVID-19 very effectively. The reason is that the "SARS 2.0 version" appears to be much more contagious. The first SARS made people symptomatic quickly because it spread into the lungs quickly causing severe symptoms early in the course of illness. This allows early identification and isolation of those infected or exposed. In contrast, CoV-2, the current SARS virus, multiplies rapidly in the upper airways causing lots of shedding and spreading of the virus, but with little or no symptoms for up to 1 week. This allows for lots of asymptomatic spread through the population by people who don't really feel too sick (1). That means that if the fatality rates are the same but a greater number of people get the disease, the total numbers of deaths could be much higher. It also means that the public health tool of isolation and containment have a weaker effect and will be much more difficult to accomplish than with the first SARS virus that never reached the current pandemic level. This current virus has now also mutated since the initial outbreak, fortunately to a less virulent form that now is representing about 30% of infections (2). We got lucky on that front. Continued mutation of the virus however could also spell trouble for vaccine development.
HOW YOU CAN DO YOUR PART
One of the goals in this pandemic is to flatten the wave of spread of disease and large numbers of very sick patients presenting to hospitals all at once so that our health care system is not overwhelmed. If we fail to flatten this wave of sick patients the total number of deaths from COVID-19 will be much higher than it could have been. This is why it is so important for everyone to have some guidelines for home triage of symptoms as well as home therapies that might prevent the disease, decrease the rate of spread, or decrease the incidence of severe disease.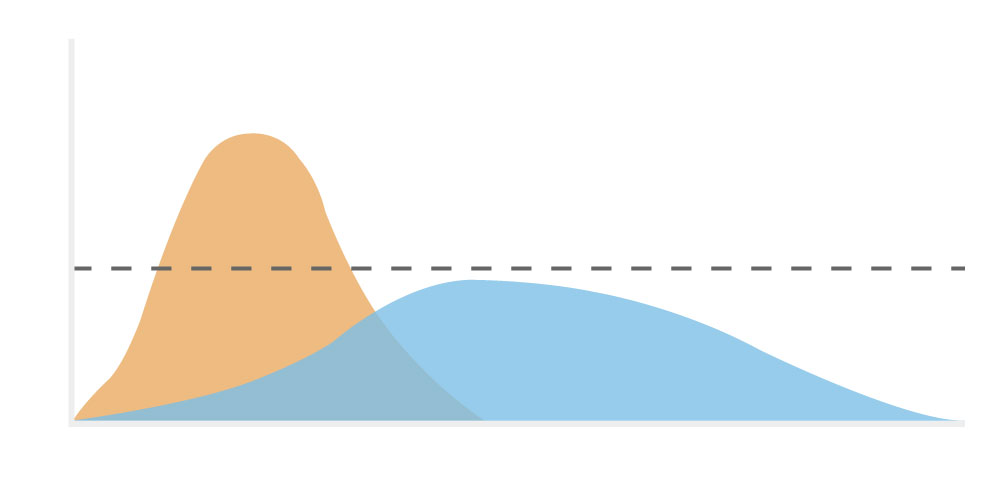 First of all, and most fortunately, most children don't get very ill with this disease. Secondly, most adults (80%) will have a mild disease with either no symptoms or only loss of sense of smell. Loss of the ability to smell is the earliest and most common symptom of this disease occurring in over 80% of all cases (26). Thus, the sudden loss or a notable decrease in your ability to smell can be a useful and inexpensive, daily home screening test done by everyone as a check for infection with SARS-CoV-2. If one morning you suddenly can't smell the coffee, there is a good chance that you may have become infected. Other mild symptoms include fever, dry cough, fatigue, or mild sore throat (least common) and then "recovery". Whether this results in long term immunity is uncertain, and we don't know about longer term late residual effects like Parkinson's Disease which followed 1918 Spanish Flu pandemic. If you have mild symptoms you should follow my recommendations below and self quarantine and advise all your close contacts to do the same for the next 2 weeks. If you have access to a drive through testing service for COVID-19 you may want to get a test, but you should NOT go to a doctor's office or an ER for it. However 20 % of cases become more severe and require admission to the hospital. So, if you have extreme coughing fits and, or, get really short of breath, you should be immediately evaluated in the hospital ER (20).
THERE IS ALWAYS A SILVER LINING
This pandemic has raised awareness, especially in China, of the danger of these live to slaughtered, wild animal markets used for bogus medical treatments or for delicacies. On February 24, 2020 they issued a permanent ban on wildlife slaughter and consumption. Vietnam has now done the same. Exceptions will be allowed for medical research or scientific display purposes. This is a double win for disease prevention and wildlife conservation. I am hopeful this increased awareness will now spread to other countries around the globe. We also learned that the slowdown in economic activity results in much cleaner air to breathe (China & Italy). Mother nature demonstrated how quickly she could clean herself if we just stop hurting her and find cleaner sources of the energy we need, like renewables. Also, we can use this time of isolation (likely to be paid for partially by the government) as a chance to rediscover who we really are without all the busyness, shopping, and running around that consumes our time. There has never been a more vital time to begin seriously listening to your body's inner intelligence, and learning what you can do to improve your resilience and personal power for healing as a defense against this virus that appears to exploit underlying body burdens to cause it's most severe illness. It's an opportunity to focus on the simple things, and spend some quality time with your family and children or grand kids or pets. This is a chance to slow down, prepare and eat meals together at home without the distractions of school, work, and a list of appointments. Use the free time to go for walks in nature by yourself and discover its healing effects to quiet the mind, fight depression and invigorate your body and immunity. It's a time to work on your underlying anxieties and fears so they don't get the best of you. Perhaps the most powerful teaching of this crisis we find ourselves within, is realizing a deep truth; that we are all in this together as a community of humans and that everything is linked to everything else in the web of life on this planet.
PROPOSED LOW RISK, EVIDENCE BASED, INTERVENTIONS FOR USE IN ADULTS FOR PREVENTION AND TREATMENT OF EARLY COVID-19 DISEASE DURING THE PANDEMIC, UP UNTIL, YOU HAVE RECEIVED ANY VACCINE THAT MAY BE DEVELOPED & APPROVED FOR PREVENTION OF COVID-19 OR, YOU BECOME PART OF THE HERD IMMUNITY (updated 5/14/2020)
Follow all the CDC, State, and local public health recommendations and any new rules.
Avoid smoking or vaping anything. Avoid smoky environments and engine exhausts.
Get 7 to 8 hours of quality sleep each night (see my post on this website on Sleep).
Avoid the Standard American Diet – The SAD Diet rich in refined sugar, animal protein, & highly processed foods which is pro-inflammatory (see post on this website on Anti-Inflammatory Diets & Culinary Medicine Recipes). WARNING. The effects of fasting on the immune system and its interaction with this novel coronavirus are unknown at this time (see the Fasting Mimicking Diet Post on this website for specific suggestions).
Drink water to hydrate and herbal teas before you are thirsty (see my post on this website on Water).
Walk for 30 minutes to 1 hour a day out in the natural world away from crowds or work a garden in your yard (see my post on this web site on Shinrin-Yoku or Forest Bathing & boosting innate immunity).
Take 2500 IUs of Vitamin D3 daily to insure adequate levels (target blood levels are 40 to 60 ng/ml of 25 hydroxy D, but a test is not absolutely necessary)
Take 600 mg of N-Acetyl Cysteine (NAC) 2 times a day.
Zinc / Echinacea Lozenges (each containing 14 to 15 mg of Zinc):
(a.) If you are going out into high risk PUBLIC PLACES (traveling, shopping for food, getting medicines, going to work in essential services – law enforcement, health care etc.) – take one lozenge containing 14 mg of zinc gluconate with Echinacea extract about 2 hours after you take three Mega Green Tea Extract Capsules on an empty stomach. These Green Tea Extract capsules should contain at least 45% EGCG (total approx 1000 mg EGCG). Allow the lozenge to completely dissolve without chewing it while laying down on your back so that it completely coats the back of your throat. This usually takes about 20 minutes. Complete the above routine a total of two times per day on the day of your potential exposure outside your home; once before, and once after your outing or return home from work
(b.) If you are EXPOSED TO a known case of COVID-19, and especially if you are over 60 years old or have underlying cardiovascular or lung disease, and are self isolating for 14 days – do the above described routine with the Green Tea Extract followed by the Zinc Lozenges twice a day during the isolation period.
(c.) If you are feeling like you may be GETTING EARLY SYMPTOMS like loss of sense of smell, fever, dry cough, aches, fatigue, mild sore throat – begin the above routine three times a day for 1 week, then revert to once a day at bedtime for another week.
Drink Green Tea with Pomegranate, as often as you can during the pandemic.
Home Sauna or Hot Soaking Baths immediately followed by a Cold Water Shower every other day if possible. Both hot air type sauna and far infrared sauna may be beneficial. I have used and enjoyed hot air dry Finnish Saunas followed by "shock cooling" regularly over the last 40 years. From my experience, a hot, dry air sauna or infrared sauna works better than a steam sauna or wet sauna. I like the air temperature in my dry sauna to be between 190 – 210 degrees F before I get in, and try to stay with this temperature for at least 20 minutes in order to get a nice elevation of my core body temperature. This is also a great time to meditate and do some breath work. Relaxing music is also very helpful. Wet saunas in my opinion are cloying, make me feel short of breath, and I can only tolerate them for 10 minutes or so. The cold part is important for causing sudden vasoconstriction in the skin, and is thought to "lock in" and prolong the core body heat after the hot part of the traditional routine. In Finland the cold part involves jumping into an ice cold lake. To decrease my chance of drowning, I prefer laying naked in a snow drift for a couple of minutes or a one to two minute very cold shower. For traditional hot air saunas, infra red saunas, and hot soaking water baths, the goal is to raise your core body temperature to at least 100.5 degrees F to trigger enhancement of your immune system. For traditional Finnish dry saunas the above temperature and time I use will usually achieve this. For infrared saunas a 30 to 40 minute session at a setting of 140 to 150 degrees F will also raise core temperature enough to simulate a febrile response and enhance immunity. DO NOT GO TO A PUBLIC SAUNA! DO NOT USE A HAIR DRYER ON YOUR FACE TO TRY TO MIMIC A HOT AIR SAUNA! AND, TAKE CARE TO AVOID BURNING YOURSELF WITH EXTREMELY HOT WATER!
And last but not least, especially if your traditional place of worship may be closed for a while, take some quiet time alone for personal spiritual work to improve your resilience. This can be done within the structure of your usual spiritual matrix or you may like to explore one of the ancient Earth based spiritual traditions (see "Working With Medicine Wheels" post on this web site).
Some Cautions About Zinc. Too much zinc can be toxic. At no time should you take more than a total of 50 mg of zinc (3 lozenges maximum) per day. Try to avoid taking the zinc lozenge right before eating as it may alter your taste, smell, and enjoyment of your food. If you experience this, rest assured it is a temporary effect. I generally take the green tea extract on an empty stomach, wait 30 minutes, then eat, followed by the zinc lozenge in order to make the most effective use of the zinc and not have it interfere with the taste of food.
Some Cautions About the Above Protocol For Prevention & Early Treatment. We are all in uncharted territory here. There are no guarantees that doing the above will prevent or treat early disease, and it is absolutely not a treatment for severe COVID-19 cases. But, I think based on the science that we have on COVID-19 so far, and it's close cousin "SARS version 1.0", that the potential benefits of following the above suggestions at home far outweigh any downside risk for the suggestions above. It is what I am personally doing, and advising my family to do until a vaccine becomes available. And, many of the above suggestions (sleep hygiene, culinary medicine diet & fasting, spiritual practices / heart intelligence breath work, forest bathing, saunas) with details found in other posts on this website, will greatly improve your health if permanently adopted as lifestyle choices even after this pandemic has passed.
Specific Product Recommendations. And, I have no financial or promotional interest in any of these products.
For Zinc: Quantum Thera Zinc with Echinacea Lozenges Cherry Mint
For Green Tea Extract: Life Extension Mega Green Tea Extract 98% Polyphenols
For Green Tea: Bigelow Green Tea with Pomegranate
THE RATIONALE FOR THE RECOMMENDATIONS ABOVE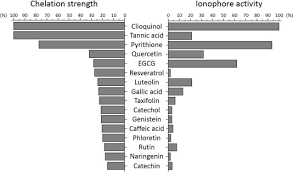 Zinc Lozenges. It has been well documented that increases in zinc ions inside the cell, blocked the replication of SARS coronavirus within infected cells via inhibition of its RNA dependent, RNA polymerase viral protein ( the virus's replicase protein) (3, 4). Since the greatest initial site of replication of the SARS-CoV-2 virus is in the upper airway, throat and respiratory tree, applying high concentrations of Zinc ions to that tissue is easily achieved with lozenges allowed to dissolve in the mouth while lying on your back. Of course you also swallow and absorb some zinc which goes to the lung and all other organs as well.
Zinc Ionophores. The transport of Zinc from the lozenge from outside the cells into the cells where it can inhibit viral replication is greatly facilitated by compounds or drugs that actively transport Zn2+ into the cells (zinc ionophores) (5). A safe natural over the counter zinc ionophore is available and inexpensive as a mega green tea extract containing at least 45% epigallocatachin gallate (EGCG) (7). In order to achieve the highest concentration at the cell membrane site in the interstitial fluid space, a large dose of high concentration of green tea extract must be taken on an empty stomach, ideally 1 to 2 hours prior to using the zinc lozenge (8, 10). In addition to this, choosing green tea with pomegranate, as your go to beverage during this pandemic could also be helpful since punicalagins, phytonutrients in pomegranate, also are documented zinc ionophores (9).
Echinacea Extract. Echinacea has been very recently documented in a cell culture model simulating conditions of topical application to upper airway tissues via lozenge to permanently inactivate SARS coronavirus particles on contact, preventing them from infecting cells. The authors state that Echinacea purpurea extract lozenges could be a powerful preventative against catching the CoV-2 virus by acting as a viral shield in the upper airway (11).
Hot Finnish Dry Saunas & Infrared Saunas. The SARS coronavirus has been shown to specifically suppress the body's normal initial innate immune response. This occurs early in the infection, usually during the 5 days prior to symptoms onset ( 16). The more successful the virus is in accomplishing this initial down regulation and blunting of an individual's initial innate immunity, the more contagious and severe the illness can become, and the greater the mortality may be (16). Traditional Finnish Sauna baths ( very hot to very cold ) increase core temperature, and have been documented to boost this innate immune response, possibly making it more robust against initial down regulation by coronaviruses (16) . In addition, far infra red saunas as well as hot soaking water baths have been well documented to also raise core body temperatures up to between 100 and 102 degrees F simulating a natural febrile response during the sauna or a hot bath session (14, 15, 16). Further, core body temperatures can remain elevated for at least 6 hours after completing a 20 to 30 minute sauna session especially if followed by rapid chilling (14). Increase in core body temperatures can; boost the early innate immune response against coronavirus, facilitate immune system antibody activation against viruses, and increase immune cell migration and traffic to sites of viral infections (13, 16).
N-Acetyl Cysteine (NAC). First, NAC is very safe with little or no side effects with a long history of use in medicine for other conditions like thinning mucous plugs in asthmatics or as a powerful antidote to liver damage caused by Tylenol (acetaminophen) overdose. NAC has been clearly demonstrated to improve the body's natural anti oxidant defenses by recharging reduced glutathione and acting as a building block for glutathione synthesis (21). It has been shown to cause a very significant decrease in all symptoms of viral infections with H1N1 influenza. (22). Further, NAC safely exerts powerful blood clot prevention as well as blood clot dissolving actions without significantly impairing normal blood coagulation (23, 24). This is extremely important in decreasing damage from this viral disease that we now know kills by inducing blood clots everywhere in the body (20). Clinical trials have just begun at major centers using NAC to treat patients with SARS-CoV-2 infections (25).
REFERENCES
Wilder-Smith, A et al;  " Can we contain the COVID-19 outbreak with the same measures as for SARS?"  Lancet Infect Dis. Pg 1-6 (March 6, 2020)
Tarkas, J ; "COVID-19:  Internet Book of Critical Care"  Post (March 2, 2020)
Ishida, T;  "Antiviral Activities of ZN 2+ for Viral Prevention, Replication, Capsid Protein in Intracellular Proliferation of Viruses"  World Scientific News,  (97)  pg 28-50  (2018)
Aritjan, V;  " Zn Inhibits Coronavirus RNA Polymerase Activity in Vitro and Zn Ionophors Block the Replication of these Viruses in Cell Culture"  PLOS, Pathogens Research Gate  6 (11): e 1001176  (Nov , 2010)
Barnard, D et al:  "Recent Developments in anti-severe respiratory syndrome coronavirus chemotherapy"  Future Virology 6 (5)  pg 1-25  (2011)
Devaux, C, et al, ;  "New Insights on the Antiviral Effects of Chloriquin Against Coronavirus:  What to Expect for COVID-19"  International Journal of Antimicrobial Agents Journal Pre-Proof  (March , 2020)
Dubbagh-Bazarbachi, H  et al. :  "Zn Ionophor Activity of Quercetin and Epigallocatachin Gallate From Hepal-6 Cells to Liposomes Model"  J Agric Food Chem.  13;62(32)  8085-93  (2014)
Janel, E et al;  "Pharmokinetics of Green Tea Catachins in Extract and sustained Release Preparations"  J. Diet Suppl.  5(3)  248-263  (2008)
Houston, D et al:  PLOS One  doi.org/10.137/0journal.pone.0179291  "Zinc Ionophores"  (2017)
Naumouski, N, et al. ;  "Food Inhibits the Oral Bioavailability of Major Green Tea Antioxidant"  Antioxidants  4(2) 373-393  (2015)
Singer, J, et al.:  "In vitro antiviral activity of Echinaforce an Echinacea purpurea preparation, against common cold coronavirus 229E and highly pathogenic MERS-CovV and SARS-CoV"  Virology Journal    Research Square Pre-Proof  (March 2020)
Rabenau, H et al.;  "Stability and inactivation of SARS coronavirus"  Med Microbiol Immunol  194(1-2: 1-6  (2005)
Chang Dong, L et al.:  "Fever promotes T lymphocyte trafficking via a thermal sensory pathway involving heat shock protein 90 and alpha 4 integrins"  Immunity  (2019)
Zalewski,P et al.; "Cardiovascular and Thermal Response to Dry Sauna Exposure in Healthy Adults" Physiology J. Article ID 106049. (2014)
Wilson, D. "Is an Infrared Sauna Better Than A Traditional Sauna?" Health Line Web Site (2018)
Scheult, R. "Coronavirus Pandemic Update 44 & 46", MedCram.com, You Tube Lecture (March 26, 2020, March 31, 2020)
Magagnoli, J ; "Outcomes of hydroxychloroquine use in United States veterans hospitalized with COVID-19" MedRxiv pre print (April 21 2020)
Seheult, R; "Hydroxychloroquine Update" MedCram coronavirus Pandemic Update #60 MedCram.com (April 23, 2020)
Feuerstein, A & Herper, M; "Early peek at data on Gilead coronavirus drug remdesivir, suggests patients responding to treatment" , STAT (April 16, 2020)
Seheult, R. "Key COVID-19 Clinical Updates and Lessons Learned so Far" Live Web Cast MedCram.com (April 30, 2020)
Aldini, G et al..; Review Article: "NAC as an antioxidant and disulfide breaking agent and the reasons why." Open Access Web publication (2018)
Seheult, R: "Use of N-Acetyl Cysteine Supplementation and COVID-19" MedCram coronavirus update # 69 (May 11, 2020)
Niemi, T et al.; "The Effect of NAC on Blood Coagulation and Platelet Function in Patients Undergoing Open Repair of Abdominal Aortic Aneurysm" Blood and Coagulation and Fibrinolysis (17): 29-34 (2006)
Martinez, S et al.; "Potent Thrombolytic Effect of NAC on Arterial Thrombi" Circulation 136 : 646-660 (2017)
Sloan Kettering Cancer Center; "A Study of NAC in Patients with COVID-19" Clinical Trials. Gov ( May 8, 2020)
Saey, T & Sanders, L. "Hydroxychloroquine Study Disappoints" & "How SARS-CoV-2 Messes with Smell", pg 8-9 Science News, (July 2020)