COFFEE: King of Psyche Delicacies and The New Superdrink
Scott Emerson, MD
Timeless Healing
"To achieve it's exalted status, coffee had to work its way into the hearts, and minds of millions, insinuate itself into devious schemes, leap from country to country and continent to continent and hold off all challengers for the caffeinated thrown."
Chris Kilham – 2001
If you have tried coffee and decided you don't like it, there's no need to read this. For myself, drinking a cup of black, filter brewed, medium roast, fresh ground, arabica coffee every morning using high quality water is like the sun rising above some obscure infinite horizon in my brain. Amazingly quickly, and with full colors, both hemispheres of my brain are illuminated, igniting my mind. This light then spreads rapidly into my entire body. A strong feeling of euphoria and complete integration accompanied by pleasant mental reveries follows. In this robust state, I am now ready for the world and it's complexities and challenges. If coffee were illegal, I would gladly bask in my criminality each morning. Fortunately, throughout the 1000 years of coffee's recorded history with humanity, multiple attempts by the ruling elites to ban coffee as a "dangerous, disruptive and evil substance" have all met with glorious failure.

Instead, in the 1700s, the acronym tips (To Insure Prompt Service), was derived from signs placed for eagerly waiting customers next to bowls for money on English coffeehouses tables. And during World War II the ubiquitous use of coffee by US GIs was thought so critical to the war effort, that it became associated with "GI Joe" – the military everyman. Thus a new name for coffee was coined, a "cup of Joe" 1.
The simple experience and pleasure of drinking coffee have made it the most commonly consumed prepared beverage on Earth. Now science is shinning a more certain and clear light on the beauty of coffee for our wellbeing and health. Coffee is a plant intoxicant like no other. It feels great to you, and it is great for you.
Coffee is a complex substance and subject.
There are three different species of coffee plant on Earth. Of these, the Coffea arabica sp. makes the best coffee because it is less bitter, more flavorful and contains less caffeine. This species alone is used in 70 % of the global coffee market. Green coffee beans contain a staggering number of different chemical compounds and the roasting process increases the complexity further; increasing or decreasing some healthful compounds, and increasing or decreasing some harmful compounds. There are now over 900 different compounds identified so far in roasted coffee beans 2. Further adding another layer of complexity, the method of brewing coffee will determine how many of the beneficial compounds make it into your cup and how many of the harmful compounds don't. And, finally how and when you drink your coffee adds yet another variable to your coffee "experience" and how it interacts within your body. The goal here is to reduce this complexity into a relatively simple, evidence based formula, that will maximize the pleasure, health and safety of your daily coffee drinking.
BASIC SCIENCE
The Entourage of Important Beneficial Chemical Constituents.
Caffeine 2, 3, 4, 5, 6, 7, 8 (300 mg/ cup). The most studied and researched compound in coffee, improves alertness, concentration, and information processing by decreasing the activity of inhibitory adenosine neurons in the brain. It improves cardiovascular efficiency and overall performance enhancing physical endurance. It also improves efficiency and resiliency of the heart mitochondria (the cell's energy factories). It decreases and down regulates cellular growth metabolic pathways (IGF-1) involved in cancer development and spread, while simultaneously opening the major metabolic pathway for cell repair and regeneration, especially removal and recycling of defective or damaged proteins (increases intra cellular cyclic AMP). Caffeine enhances the body's ability to burn more fat and ketones for energy production.
Chlorogenic Acids (CGA)2, 9 ,12 (400 mg/ cup). This beneficial star is found in almost equal amounts as caffeine in medium roasted filtered coffee brews. Coffee appears to be the richest source of this particular beneficial compound. It has profound anti-diabetic effects, anti cancer effects, is neuro protective against Parkinson's Disease and Alzheimer's Dementia, prevents and treats liver diseases and injury, chelates toxic metals, combats viral diseases like herpes, adenovirus and HIV, and improves lipid profiles. It decreases the sugar load from any accompanying foods by altering intestinal glucose absorption – decreasing the glycemic index of foods. It improves insulin sensitivity and decreases insulin resistance enhancing the appropriate uptake of glucose from the blood and decreasing blood sugar levels. CGA works with caffeine to enhance the body's ability to burn more fat, yielding more ketones as the ideal brain fuel for energy over glucose. It works to decrease visceral fat accumulation and development of fatty liver countering development of metabolic syndrome and improving liver health. It lowers the bad LDL cholesterol and triglycerides in the blood. CGA also opens a major metabolic pathway door (AMPK enzyme activation) to allow cellular "youthing" so that cells in the body can repair, clean and rejuvenate themselves (decreased mTOR activity).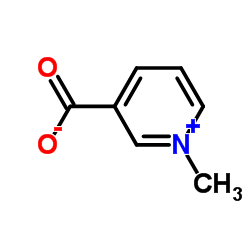 Trigonelline 2 (45 mg/cup). This compound inhibits the invasiveness of cancer cells. It facilitates regeneration of nerve cells and improves memory.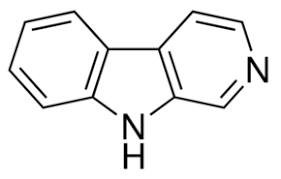 Harman and Norharman 2 (5000 mg and 14000 mg/cup respectively). These compounds are reversible monoamine oxidase enzyme inhibitors acting in the brain. They work as antidepressants and may cause euphoria. They are thought to protect against Parkinson's disease.
Melanoidin Polymers 2 (1000 mg/cup). These compounds give coffee its brown color and have been found to chelate toxic metals, have anti-bacterial activity and act as antioxidants.
Soluble Fiber 2 (500 mg/cup). These compounds are food for good bacteria in the gut.
The Ugly Side of Coffee: The Bad for You Compounds.
Cafestol and Kahweol2 (zero mg/cup if filter brewed rather than espresso). These compounds increase bad LDL cholesterol as well as homocystine levels, both associated with heart disease.
Polycyclic Aromatic Hydrocarbons (PAHs).2 These compounds are known carcinogens. It's impossible to eliminate these completely, but slow roasting to medium level and using a filter brewing technique rather than espresso greatly diminishes their content in the cup. Dark roasts have more PAHs.
Ochratoxin A2 (zero mg/ cup if beans are at least medium roast). This compound is produced by fungal contamination of the coffee bean with up to a 50% contamination rate found in some sources of green unroasted coffee beans. It is toxic to the kidney, liver and immune system. And, it's a known carcinogen.
Acrylamide. 2 It is impossible to completely eliminate this, but arabica beans have the least and low roasting for a longer time will decrease the content by at least 50%. This compound is neuro-toxic and a known carcinogen.
Furans. 2 Its impossible to eliminate these completely but arabica beans have far less and a low temperature longer time to a medium roast greatly decreases this compound. The now popular single serve coffee capsules, sealed in plastic, have extremely high concentrations and should be avoided. Also using a filtered brewing technique as opposed to espresso reduces the concentration in the cup by an additional 50 %. These compounds create a damaging oxidative stress for the cell and are known carcinogens.
THE DATA FROM REAL WORLD CLINICAL HUMAN STUDIES: ITS GOOD
The recent meta analysis 10, a review and analysis of a total of 1277 human health outcome studies of coffee consumption from years 1970 through 2015 revealed the following. The benefits of moderate coffee consumption (3 to 4 cups /day) clearly outweigh the risks to your health from drinking coffee. Specifically these included in the coffee drinkers, a decrease in the following: overall mortality, cancer, cardiovascular disease, neurologic disorders, liver disorders, intestinal disorders, and kidney and urinary disorders. Interestingly, it was not possible to isolate "coffee consumption" to strictly black coffee which might have led to even more pronounced benefits for pure coffee had the dairy and sugar users been excluded. Nor was the type of roasting or mode of coffee brewing able to be considered which the basic research (above) indicates may be very important for a healthier cup of coffee.
A more recent umbrella review, 11an even larger analysis of all the human meta analyses on coffee consumption, revealed that drinking 3 to 4 cups of coffee per day had the following health benefits: a decrease in; all cause mortality, cardiovascular mortality, total cancer (especially prostate, endometrial, skin, & liver), type 2 diabetes, metabolic syndrome, gallstones, gout, kidney stones, liver cirrhosis and chronic liver disease, Parkinson's Disease, depression, & Alzheimer's Disease. Fracture risk was decreased in men coffee drinkers and there was no decrease or increase in women coffee drinkers verses non- coffee drinkers. Coffee drinking in pregnant women did show an increased risk of miscarriage, preterm birth, and low birth weight babies. The coffee consumption threshold to achieve the impressive above list of disease risk reduction was 3 to 4 cups a day. Drinking more coffee didn't create any significant additional health benefits, nor did it create any increased harm. Coffee's single most powerful beneficial effect was the prevention and treatment of liver diseases.
WHILE PREGNANT, SWITCH TO DECAF COFFEE. AND, ABOUT DECAF
Kilham refers to decaf coffee as "coffee interruptus, an aberrant human invention"1. Certainly some coffee drinkers have, or can develop caffeine sensitivities as they age. Switching to halfcaf may be useful for caffeine sensitivity issues. I believe that if you are not pregnant and don't have a heart arrhythmia, essential tremor, chronic anxiety disorder, or poorly controlled high blood pressure, that drinking decaf is a huge mistake. But if you do find yourself in a health situation where you are forced to drink decaf, make sure your coffee was decaffeinated by using the "Supercritical Carbon Dioxide Method of Caffeine Removal". Using this technique is somewhat better at removing only the caffeine than the Swiss Water Extraction Method, and leaving the other beneficial health and aroma compounds. Always avoid chemical solvent decafs that could leave toxic solvent residues in your cup.
SHADE GROWN VERSES PLANTATION GROWN
We know that shade-grown coffee has lower yields, but is also easier on our planet. Shade grown coffee actually enhances the biodiversity on any given farm. My personal experience is that shade-grown coffees are more aromatic and flavorful. There is also some data that shows that they have a higher concentration of the health promoting beneficial compounds compared to full sun grown coffee2. This is yet more converging evidence of a deep truth – that what is good for the Earth is also very good for us.
SO HOW DO WE USE THE ABOVE INFORMATION TO ACHIEVE THE HEALTHIEST, BEST TASTING CUP OF COFFEE?
Use only arabica beans preferably organic, fair trade and shade grown.
Use only clean, cold, fresh well water or filtered water for brewing.
Fine grind whole beans fresh each time you make coffee (fine grind increases delivery of some beneficial compounds).
Medium Roast – Low temp, longer time (140 degrees C for 20 minutes). This style of roast preserves more beneficial compounds and minimizes creation of harmful ones.
Use only the drip filter method for brewing. Use only unbleached filters. AVOID espresso & coffee capsules.
Drink only Black Coffee (quality coffee doesn't need any additions to make it better, and if its bad coffee, don't try to make it better with unhealthy additives – this will only make it go from bad to worse for you).
Avoid un-fresh scalded coffee & immediately drink after brewing. Use a clean thermos or carafe rather than leaving coffee on a heated surface.
Pre-heat your cup and thermos with clean filtered hot water. Never drink your coffee out of a styrofoam cup. Avoid plastic lids as much as possible.
The proper dose of coffee is 3 to 4 cups a day, finished at least 8 hours before your sleep time.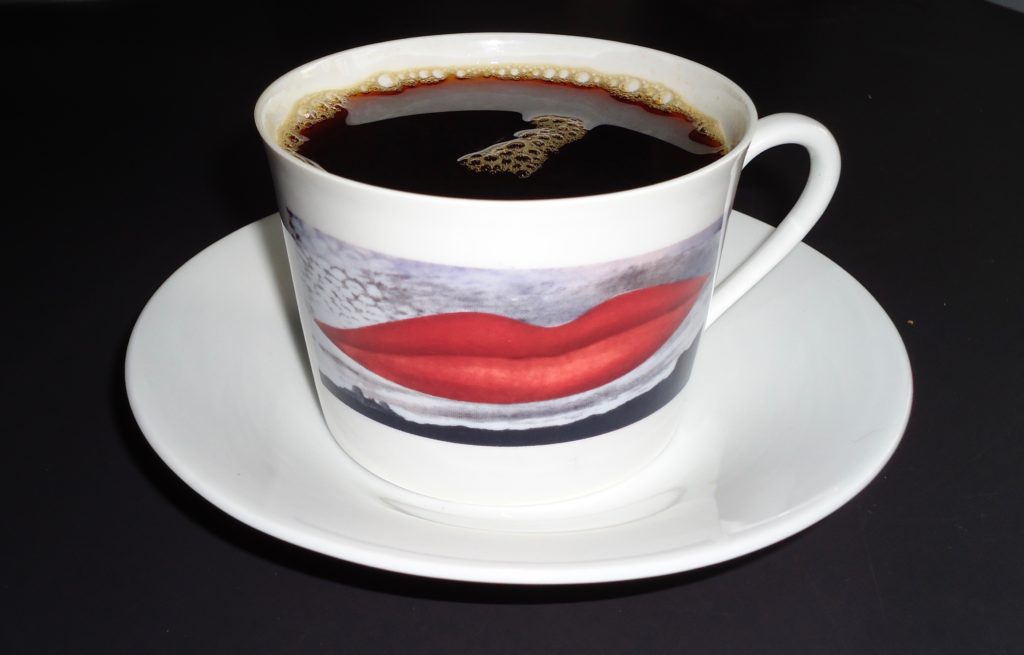 Doing the above is an evidence-based recommendation to have the most aromatic, flavorful and healthful cup of coffee. Doing this will greatly increase the chances that the coffee in your cup contains the highest concentration of beneficial psychoactive and bioactive compounds and the least amounts of harmful compounds. So, drink up to your health with smiling lips, and enjoy this lovely gift from Mother Earth.
REFERENCES
Kilham, C; "Coffee, The Noble Bean" Psyche Delicacies Book pg 3-50 (2001)
Farah, A. "Coffee: Emerging Health Effects and Disease Prevention" Chapter 2 "Coffee Constituents" pg 22-50 (2012)
Hodgson, R et al.; "The Metabolic and Performance Effect of Caffeine compared to Coffee During Endurance Exercise" PLOS (April, 2013)
"Exercise, Fasting Help Shed Defective Proteins" Harvard Gazette (Feb, 2019)
Gaascht, F et al.; "Coffee Provides a Multi-target Pharmacopeia Against the Hallmarks of Cancer" Genes and Nutrition 10(6) pg 1-28 (2015)
Noonal,D. "The Healthy Addiction. Coffee Study Finds More Benefits" Scientific American (June 2018)
Bridi, D et al.: "Lifespan Extension Induced by Caffeine in Caenonhabitis elegans is Partially Dependent on Adenosine Signaling" Front. Aging Neurosci. Pg 1-17 (Dec, 2015)
Rosendahl, AH et al.: "Caffeine and Caffeic Acid Inhibit Growth and Modify Estrogen Receptor and IGF -1 Receptor Levels in Human Breast Cancer" Clin. Cancer Res. 21(8) pg 1877-1887 (2015)
Meng, S et al.: "Roles of Chlorogenic Acid on Regulating Glucose and Lipid Metabolism: A Review" Evidence Based Complementary and Alternative Medicine 11 pages (2013)
Pourshahidi, LK et al. ; "A Comprehensive Overview of the Risks and Benefits of Coffee consumption" Comprehensive Reviews in Food Science and Food Safety 15 (4) pg. 671-684 (2016)
Poole, R et al. ; "Coffee Consumption and Health: Umbrella Review of Meta-analyses of Multiple Health Outcomes" British Medical J. November (2017)
Fan, S; "The Fat Fueled Brain: Unnatural or Advantageous", Scientific American. pg. 1-9 (October 2013)